I can't begin to tell you how much fun it was to work with Courtney and Chris. They were up for anything and are just the sweetest couple.
Their wedding was absolutely AMAZING! Every little detail was well crafted and planned out by Courtney's mother who has to be one of the most creative people I know.
The cakes were delicious to say the least and...the CANDY BAR! OMG! I found myself gravitating toward it more than I care to mention. Every child in the place was drooling over it.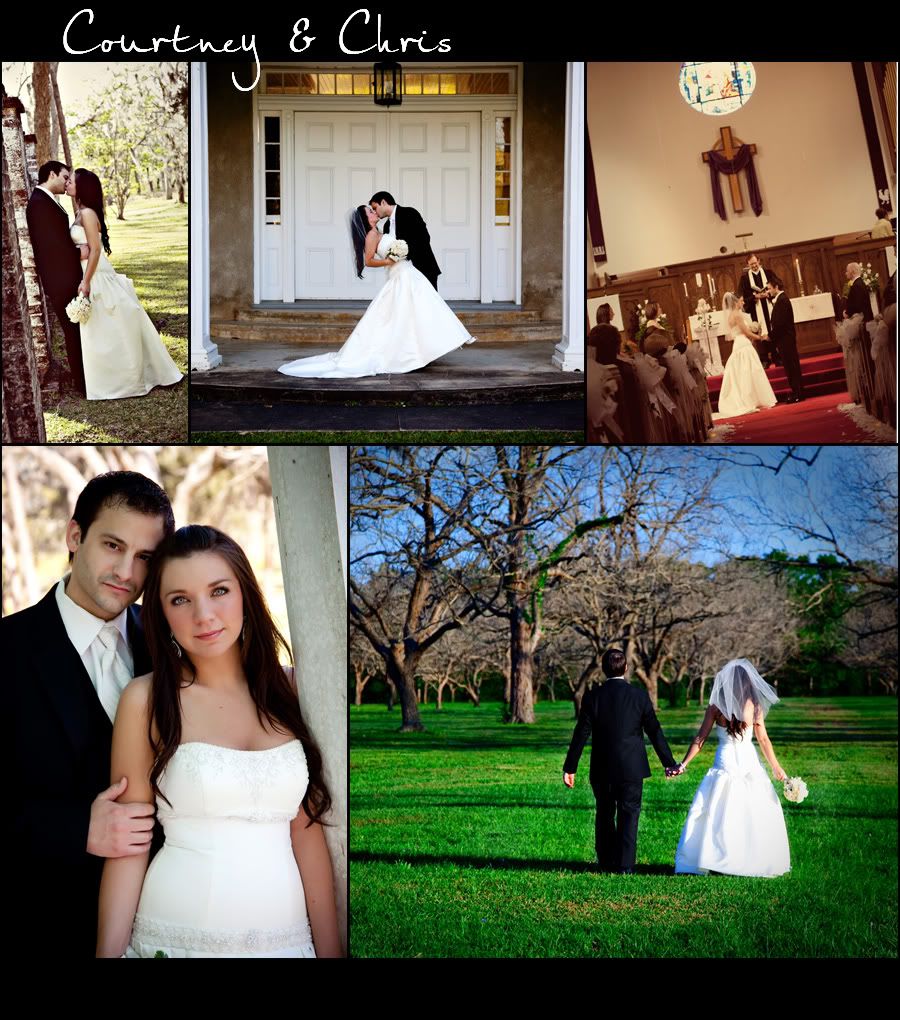 We were lucky enough to have a session with the newlyweds the day after the wedding. Having Chris along was a blast, it's not often that you get a chance to work with the bride and groom in a private session.
Thanks Courtney and Chris for letting me take part in your special day!